Quite frankly, what is happening in Formula One this week can at best be described as a shit storm.
For those of you who've not heard, eight of the ten teams currently taking part in the sport last night announced that they've commenced preparations for a breakaway series in what could become the greatest upheaval in the sixty year history of Formula One. Unless a compromise is found between the FIA and the teams' association FOTA, then it's possible that Formula One will continue sans Ferrari, McLaren and many of the other teams which have contributed to the history of the greatest form of motorsport.
So how did we get here? Well, the starting point can be debated but this row hit its current zenith when Honda sensationally quit the sport towards the end of last year. Though they were saved and became what we now know as Brawn GP, this signalled a warning sign for the sport's governing body. Costs needed to be slashed to ensure that grid levels didn't fall below the current twenty, a move made more necessary and urgent by the recession. Discussions on how exactly to save money left to the proposal of a budget cap, something that many of the teams (especially Ferrari) are against. They accuse the FIA of poor governance, the FIA don't back down and we're now as close as ever to the ruination of Formula One.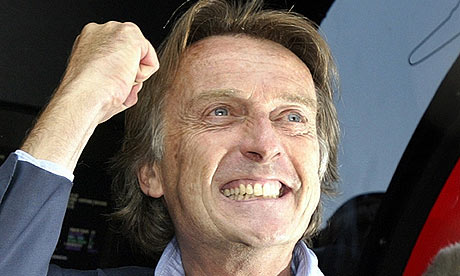 There are other factors at work aside from the obvious monetary ones. For one, it's clear that many team principals are unhappy with the stewardship of Max Mosley as President of the FIA. They claimed about him to the World Motorsport Council and a statement released by the FIA in the last few days showed contempt for Ferrari head Luca di Montezemolo. Another statement is due from the FIA this afternoon – I'd expect more of the same.
Today's development is not unexpected and while my pal James claims that
a breakaway series is viable
, I have to disagree. Split championships mean split revenues. Is it really feasible for FOTA to organise a Championship on time for next year? Aside from the logistical problems that come with organising events, the teams will have to negotiate deals with tyre suppliers, fuel suppliers etc. Who would televise the deals and, more crucially, who will pay to televise them? Formula One's main income is from broadcasters and this will not be matched for the FOTA crowd.
I suspect a deal will be reached. Common sense will apply, concessions will be made and Formula 1 will last. Max Mosley will almost certainly have to leave his post as FIA President for this to happen, but I feel he will. The sport's reputation will be tarnished though. Fans want close racing and great action. Casual fans will be turned off if, when they tune in to Sunday's race, discussion is dominated by politics. The sport did not need this, and unless a deal is struck soon (this evening's impending deadline for next year's entry list means that is possible) then the sport could take a long time to recover from this.
***
Update
The FIA statement has been released in the last few minutes and will do little to ease tensions. In the statement, which can be seen
here
, the governing body threaten legal action against FOTA over the breakaway series and again single out Ferrari for criticism. The statement also indicates that the aforementioned entry list will be delayed because of the legal proceedings, which hopefully is a tactic to buy more time to ensure that a deal is struck. The row rumbles on...