Another weekend, another boxer loses his life.
This time the man murdered is Vernon Forrest, a three-time world champion. Forrest was murdered during an attempted carjacking in Atlanta overnight. There's more details in the report on
ESPN.com
.
Forrest, and I mean this in as pleasant a way as possible, won't be mourned as much as either Arturo Gatti or Alexis Arguello who have also died in this horrible month for boxing.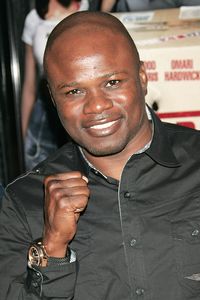 Forrest's career highlights are his pair of wins over 'Sugar' Shane Mosely while he also won the WBC Light-Middleweight Champion with a win over Sergio Mora in what turned out to be his final fight last September. It was a good, if not great career, but to be murdered at the age of 38 is a terrible fate for anyone.
We've all heard of instances in which a terrible year has been referred to as an annus horribilis and while I don't know what the Latin for the word 'month' is, July 2009 will go down as a dark period for pugilism.