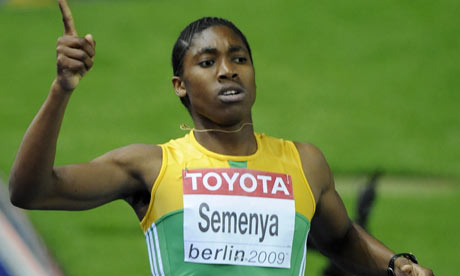 This is Caster Semenya, the woman at the heart of a gender verification scandal at the World Championships in Berlin.
I don't think this is a
Stella Walsh
situation. Semenya, is not a cheat, at least according to a statement from the IAAF. This is more likely to do with genetics, and for it to be played out on such a public scale has to be tough for her.
What you all think?